A Program Designed To Grow Your Sales Career
When you join our EMEA Sales Commercial 12-month Graduate Program, not only will you be embarking on a rewarding career at the heart of technology, you will also be gaining exceptional all-round experience that will contribute to shaping the future of our business. The program is aimed at building the organization's future commercial leaders with two unique graduate opportunities as a Graduate Inside Sales Account Manager or Graduate – Technical Sales Representative.
Check Out Savvas's Career Journey
See How He Thrived From EMEA Sales Graduate To An Account Executive
What You Can Expect
Regardless of your degree discipline, we will help you build the necessary knowledge to succeed at Dell, as well as providing you with broad experience of our organization and our portfolios. The program will help you build a strong professional network, give you exposure to senior leaders, a diverse range of B2B clients, and help you find where you fit best, so you can succeed in your career. In addition to that, you will be thriving with a team of graduates across EMEA.
The program currently has opportunities open in Czech Republic, France, Germany, Ireland, Italy Morocco, Netherlands, Norway, Poland, Romania, Saudi Arabia, Spain, Sweden, and United Kingdom.
Intensive training

You will get various training throughout the year that will be focused on our portfolio and will contribute to developing your sales skills, soft skills, and on the job training.

Travel

You will get the opportunity to travel at least 3 times a year; for onboarding trainings, and meetups with the entire group graduates from across EMEA.

Coaching & Mentoring

You will get an assigned coach and a buddy (a former graduate) at your local site whom will be there to support you. Lessons in leadership will also be provided from Executives with the possibility to interact and connect with them.

EMEA Projects

You will get the chance to collaborate and work on EMEA related projects together with another commercial graduate. During the first graduate meet up, your graduate program team will get the opportunity to present on progress of the project and during the second meet up you will present the learning and results to business leaders.

Others

Excellent remuneration and commission structure
Work life balance
Who Are We Looking For?
Overall, we are looking for ambitious and customer-oriented graduates who are:
Relationships builders
Curious learners
Digital problem solvers
And have an infinity with technology
Graduate – Inside Account Manager

Graduate - Technical Sales Specialist

Graduated 2019-2020
Bachelor's / Master's Degree
Passion for technology and sales & ambition to succeed within a sales role
Ability to learn Dell's technologies, products and service and to align the portfolio to customer needs
Good communication and interpersonal skill

Graduated 2019-2020
Bachelor's / Master's degree in Computer Science, Engineering, Information Systems or other related technical disciplines
Strong analytical, decision-making and organizational skills
A willingness to learn and a desire to succeed
A team player with good communication skills
What Does Your Potential Career Progression Look Like?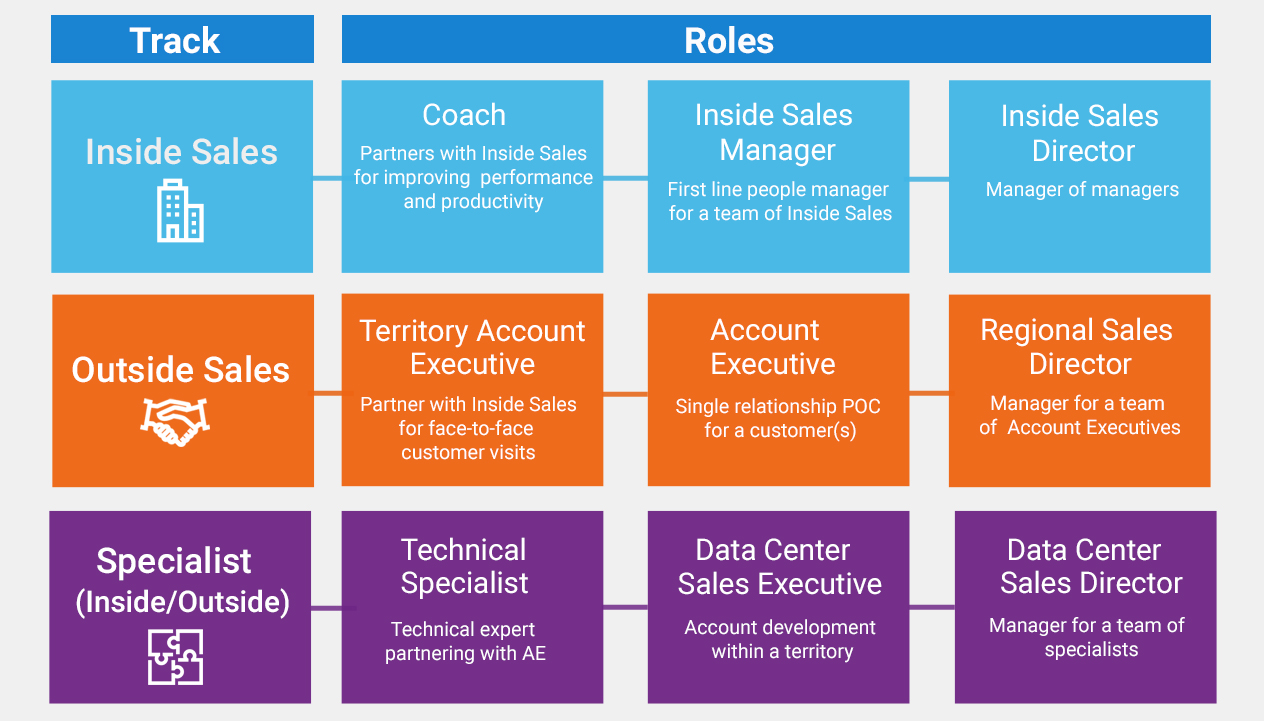 Come Grow Your Career With Us
We Will Be Waiting For You!
What Our 2018 Graduates Have To Say About The Program