Kickstart Your Career at Dell Technologies
デル・テクノロジーズは世界180か国でビジネスを展開するグローバル企業です。幅広い製品ポートフォリオと革新的なソリューションでデータ時代の未来を切り開きます。どんな事業にも欠かせないテクノロジー領域で経験を積み、日本そして世界で活躍しませんか。
15分で分かるデル・テクノロジーズ
新卒2年目のインサイドセールスとして働く社員の1日をご紹介します
企業研究・職種理解ビデオ
応募前に、当社そして各職種について動画をご覧ください
YouTube では人事からの会社紹介に加え、新卒出身社員が登壇する職種理解動画もご視聴いただけます
エントリー
エントリーは各ナビサイト(マイナビ、ONE CAREER)で受け付けております
社員紹介
デル・テクノロジーズで新卒入社し、さまざまなポジションで活躍する社員のストーリーをご紹介します
Rikiya Iizuka. CTO/最高技術責任者

Message from Japan CTO

DXの可能性を広げるのは主体性あるタレントであり、ダイバーシティ&インクルージョンの推進によって、多様なお客さまのニーズに応えることができます

詳しくはこちら
How did he Build Skill?

新卒入社の社員が振り返る、一段上の仕事ができるようになったきっかけとは

詳しくはこちら

Kobayashi M. Technical Sales Rep
WHY DELL TECHNOLOGIES?
デル・テクノロジーズでは、社員ひとりひとりが自分のキャリアジャーニーを描き
スキルセットを高めながら経験を積むことができます。働きやすさ、成長をサポートします。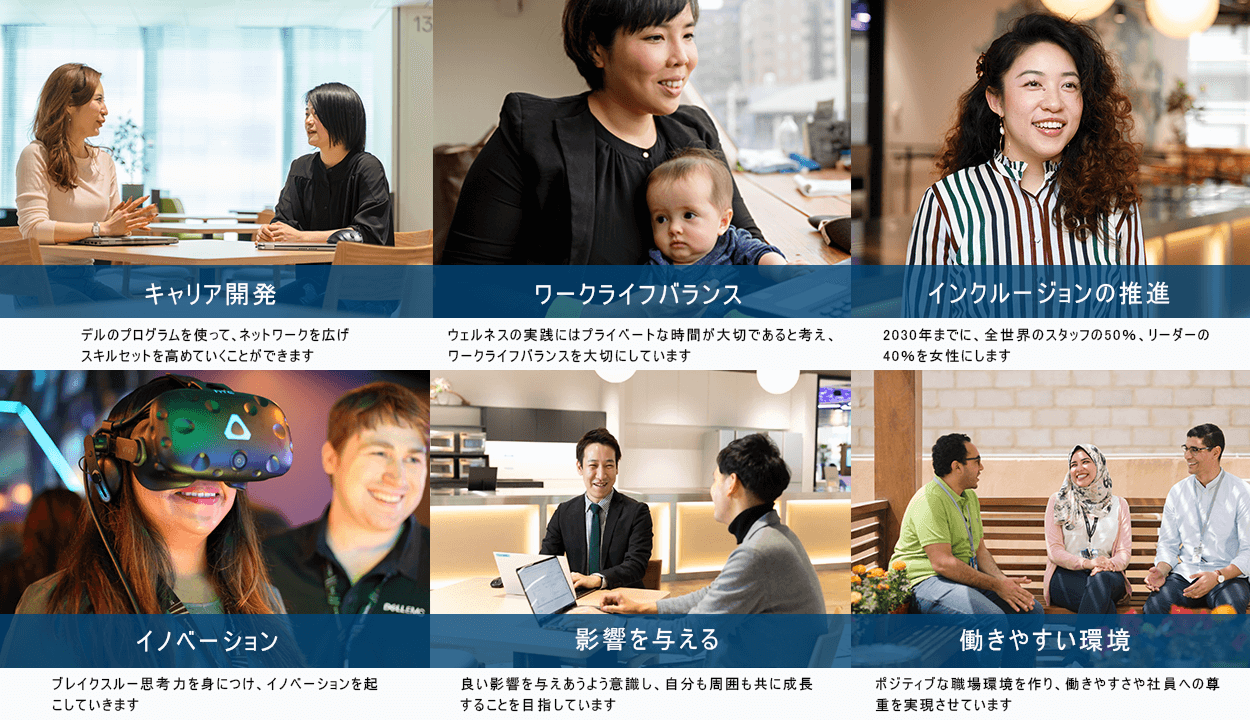 Our Purpose and Culture Code
We Create Technologies that Drive Human Progress
"人類の進化を牽引するテクノロジーの創出"を目指し、私たちはお客様のIT変革の成功に向けてサポートします。そしてカルチャーコードを基軸に実現させます。

What does it take to make progress?
私たちは社員を第一に考え、現社員のやり甲斐を醸成し、新しいメンバーの採用を行っています。
インクルーシブな環境づくりに重きを置き、社員の成長に投資しています。
私たちと一緒にすべての人に貢献する未来を築きましょう。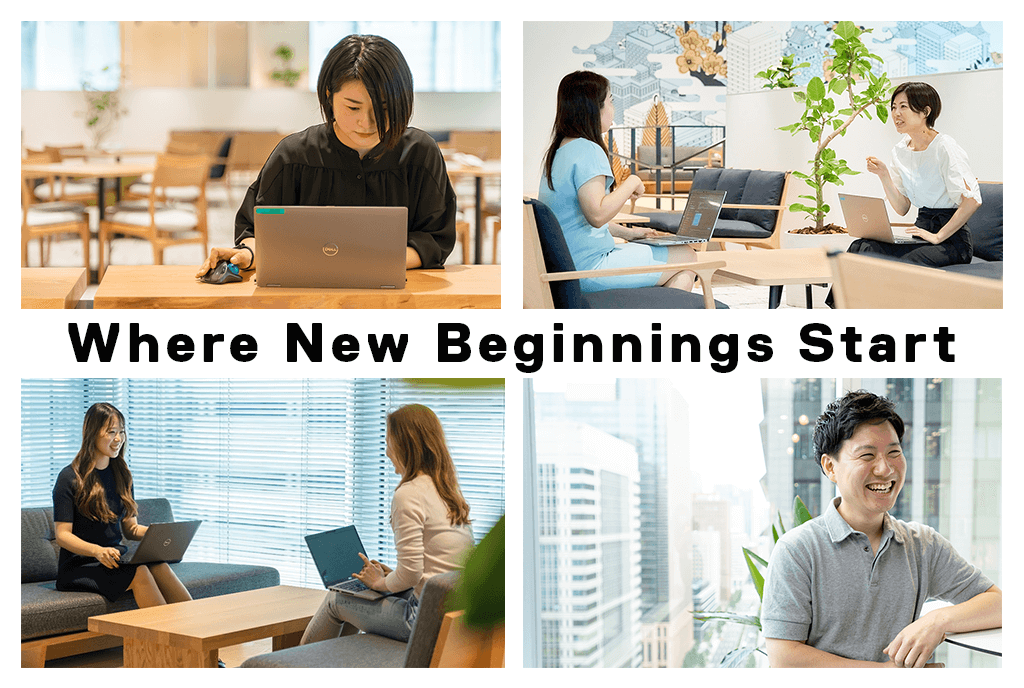 Be The First To See New Opportunities
Join Our Talent Network
Sign up, stay connected and get opportunities that match your skills sent right to your inbox.