IT Internship Opportunities
Bratislava, Slovakia
10/15/2020
R072529
< Back to Results
Overview
We believe that progress lives at the intersection of technology and humanity, and that our role is to bring innovation to people everywhere to drive progress around the world. Every member of our team plays a critical role in bringing our purpose to life — through our work, passion and commitment to do the absolute best we can for our company, our customers and each other.
Success Profile
What makes a successful Intern?
Check out the top traits we're looking for and see if you have the right mix.
Adaptable
Collaborative
Curious
Inventive
Proactive
Productive
Responsibilities
IT stáže pre študentov
Bratislava, Slovensko
Dell začal pôsobiť na Slovensku v januári 2003 a už 17 rokov sa neustále rozrastáme. Poskytujeme širokú paletu globálnych služieb v oblasti IT, financií, marketingu, predaja, technickej podpory a podpory podnikových operácií v globálnom meradle.
Sme tretím najzamestnávateľom za rok 2018 a 2019. Podľa nedávnej ankety spoločnosti Profesia, sme tretím najzamestnávateľom v kategórii Centier zdieľaných služieb na Slovensku. Pridajte sa k nášmu tímu a presvedčte sa sami.

Máme viac ako 90 stážistov, ktorí pracujú na rôznych oddeleniach (marketing, financie, ľudské zdroje, predaj, informačné technológie, data science atď.) a hľadáme ďaľších nadšencov, ktorí naštartujú svoju kariéru v spoločnosti Dell.
Budeš zodpovedný za:
Machine learning pre personalizovaný marketing a online analytiku

Business intelligence podpora pre rôzne funkcie s použitím Power BI, Tableau a OLAP kociek
Software Asset Management
DevOps a FullStack vývoj
Čo sa môžeš naučiť:
budeš pracovať na projektoch vedených agilným spôsobom
získaš skúsenosť z oblasti automatizácie
zlepšíš si svoje technické zručnosti
získaš možnosť kariérneho postupu na plný pracovný úväzok
môžeš sa zúčastniť rôznych typov dobrovoľníctva, team buildingov, či stretávok s inými štážistami
Spĺňaš nasledovné? Tak si ten koho hľadáme!
Študent jednej zo slovenských vysokých škôl

Anglický jazyk je nevyhnutnosťou pre všetky naše pozície

Úspešní sú u nás študenti IT odborov, štatistiky alebo aplikovaných vied
Machine learning vyžaduje dobrú znalosť SQL a Python
Business intelligence pracuje s PowerBI, Tableau a databázami
DevOps inžinieri musia mať skúsenosti s big data prostredím Hadoop/Spark/Kafka
Ako bude vyzerať výberový proces?
1. krok: telefonický rozhovor s HR konzultantom.
2. krok: online video pohovor s manažérmi
3. krok: spätná väzba/pracovná ponuka
Výberový proces začína od: november 2020 s možnosťou nástupu od februára 2021
Hodinová mzda:  od5,50 EUR v hrubom
Benefity
Keď sa pripojíš k tímu spoločnosti Dell ako stážista, staneš sa súčasťou víťaznej spoločnosti, ktorá ťa odmeňuje nasledujúcim spôsobom:
• Staneš sa súčasťou komunity tvorenej z viac ako 90 stážistov v spoločnosti Dell Bratislava
• Prístup do vzdelávacieho štúdia - viac ako 1 000 online školení
• Športové aktivity - in-house fitness centrum
• In-house kaviareň
• Počítač Dell
• Možnosť pokračovať po ukončení štúdia na trvalý pracovný pomer alebo v rozvojových programoch určených pre absolventov
• Zamestnanecké záľubové skupiny - spolupráca, komunita a osobný rozvoj (ERG)
Sme hrdí na to, ako sme v spoločnosti Dell prijali rozmanitosť a vytvorili inkluzívne pracovné prostredie. Prečítaj si viac Equal Employment Opportunity Policy.
#Profesia
IT Internship Opportunities
Bratislava, Slovakia
Dell has been active in Slovakia since January 2003. We started as a centre of sales and customer support and transfer into a business centre supporting the whole EMEA region and the main financial hub of Dell, globally. We offer a broad palette of positions in IT, finance, sales, marketing, data science, technical support and business process support.
We are very honored and humbled to receive 3rd place in an annual 'best employer' survey conducted by Profesia amongst Shared Service Centers in Slovakia for the year 2018 and 2019. Join our team and be part of life at Dell.
We have more than 90 interns working in various departments (marketing, finance, human resources, sales, information technology, data science, etc.) and we are looking for more enthusiasts to start their career at Dell.
You will also be responsible for the following:
Machine learning capacity for personalized marketing and online analytics

Business intelligence support for various functions using Power BI, Tableau and OLAP cubes
Telecom expenses and planning
Software Asset Management
DevOps and FullStack development
What you can learn:
working on agile projects
gain experience in automation
improve your technical skills
the opportunity of career growth and work full-time
chance to attend various volunteering activities, team buildings and internship days
You are our candidate if:
You are studying at one of the Slovak universities

English is a must for all our roles

Students of IT, statistics or applied sciences are successful in their roles

Machine learning requires good knowledge of SQL and Python
Business intelligence works with PowerBI, Tableau and SQL servers
DevOps engineers are required to have experience with big data environment Hadoop/Spark/Kafka
What's next?
1st step: phone screening with HR Consultant
2nd step: online interviews with managers
3rd step: feedback and/or offer communication
Selection process starting from: November 2020 with start date in February 2021
Hourly salary: starting from 5,50 EUR gross
Benefits
When you join the Dell team as an intern you become a part of a winning company that rewards you with following:
Being part of a community of more than 90 interns at Dell Bratislava
Access into Learning studio – more than 1,000 online trainings
Sport activities – in-house gym
In-house café
Dell Laptop
Possibility to continue after your graduation in professional development programs
Networking groups – collaboration, community and personal development (ERGs)
We are proud of the way we have embraced diversity at Dell and created an inclusive working environment. Read our Equal Employment Opportunity Policy.
Job Family: Internships Internship-Opportunities Profesia Job ID: R072529
Apply Now
Global Sales at Dell
We believe that technology is essential for driving human progress, and we're committed to providing that technology to people and organizations everywhere so they can transform the way they work and live. Join our sales team and be a part of our story.
Learn More About Global Sales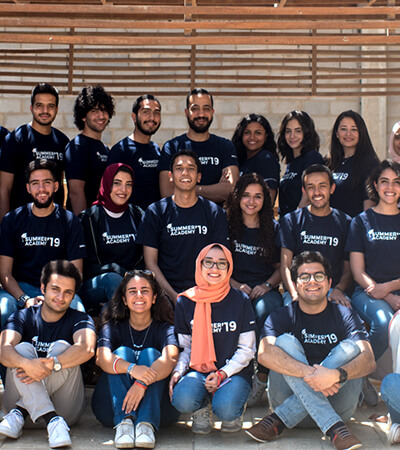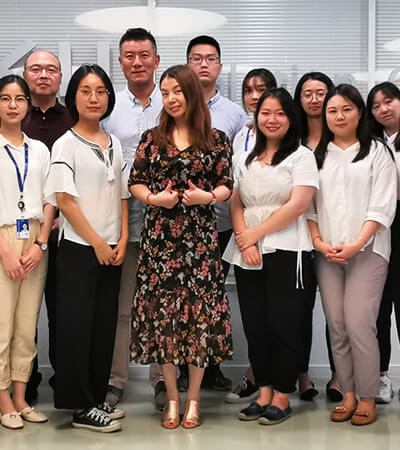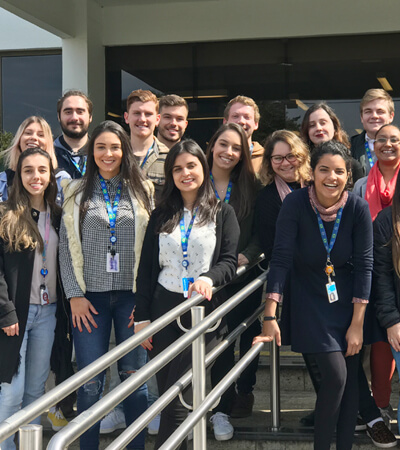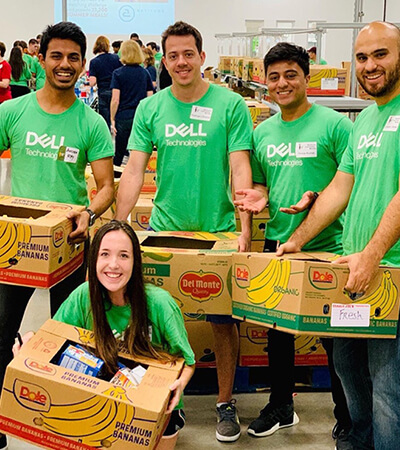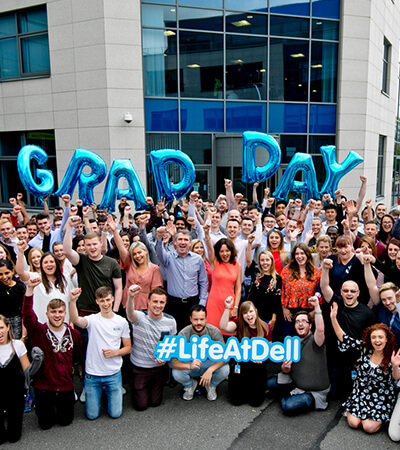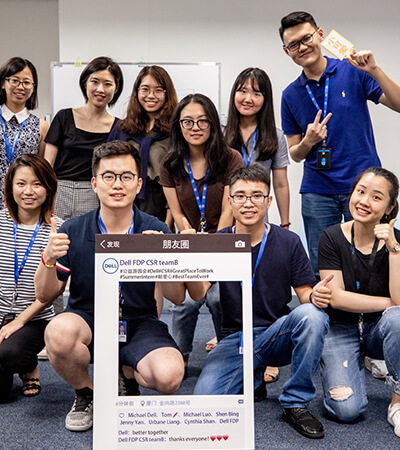 Culture
Our culture is defined by our values and made real every day by how we work and lead. We know our culture is the foundation for all we've achieved, and for all the success ahead of us. Don't take it just from us – see what our employees say in our annual "Tell Dell" results.
90%

My leader cares about my well-being both professionally and personally.

93%

I am proud that I never have to worry about Dell Technologies showing up in a headline damaging our ethical reputation.

90%

My job means more to me than just a paycheck and benefits

94%

I believe flexible work arrangements (e.g., working remote, mobile, telework, etc.) at Dell Technologies contribute positively to our performance as a company.