Dalian, China
04/25/2021
R100156
< Back to Results
Overview
We believe that progress lives at the intersection of technology and humanity, and that our role is to bring innovation to people everywhere to drive progress around the world. Every member of our team plays a critical role in bringing our purpose to life — through our work, passion and commitment to do the absolute best we can for our company, our customers and each other.
Success Profile
What makes a successful Intern?
Check out the top traits we're looking for and see if you have the right mix.
Adaptable
Collaborative
Curious
Inventive
Proactive
Productive
Responsibilities
销售团队作为销售团队重要的战略伙伴,将机会转变为每一天的行动。无论关注点放在某一地理区域、产品线、行业、渠道还是细分市场,他们的目标始终如一,即协助销售与最终用户建立关系,并挖掘有意义的销售机会。助力他们将戴尔开创性的产品解决方案组合送到满意客户的面前。
欢迎加入我们[大连]的销售支持团队,您将与业界顶尖的人员一同共事并产生深远的社会影响。
职位内容:通过电话,邮件等媒体工具完成对中小企业的销售工作
工作职责:
1. 使用电话,邮件等通讯工具/社交媒体等形式开拓新客户,维护现有客户资源,向目标客户销售戴尔的产品和解决方案。
2. 制定销售计划,进行销售预测,达成业绩指标。
Job requirement:
基本要求
1. 具备良好的学习主动性和学习能力。
2. 对IT行业,产品感兴趣,有发展学习的意愿。
3. 基本的英语读写能力。
4.2022年本科毕业,每周能实习3天以上
戴尔科技集团旗下拥有多家企业,面向客户提供各种创新技术和服务产品组合,旨在助力组织和个人构建数字化未来并实现工作、生活和娱乐方式转型。客户至上、互利共赢、积极创新、追求成效、诚信经营是我们的准则。加入我们独具魅力的大家庭,体验崇尚多元化和包容性的企业文化,享受颇具竞争力的薪酬、奖励方案、优厚福利以及宝贵的学习和发展机会,轻松拓展职业生涯。了解我们如何弥合多元化差距。这里.
截止日期:2021年6月30日
戴尔秉持所有员工工作机会平等的原则,致力于为员工提供⼀个无歧视、无骚扰的工作环境。戴尔的所有雇用决策基于业务需求、工作要求以及资历,与⺠族、肤色、宗教或信仰、国籍、出身或种族、性别(包括怀孕)、年龄、身体、精神或知觉障碍、HIV状况、性取向、性别认同和/或表达、婚姻、民事结合或同居伴侣关系状况、过去或现在的兵役、家族病史或遗传信息、家庭或⽗⺟状况或任何其他受我们运营地点的法律法规保护的状况无关。戴尔决不容忍基于任何上述特征的歧视或骚扰。单击此处,了解有关戴尔多元化和包容性文化的详细信息。这里.
Job Family: Internships
Job ID: R100156
Apply Now
Global Sales at Dell
We believe that technology is essential for driving human progress, and we're committed to providing that technology to people and organizations everywhere so they can transform the way they work and live. Join our sales team and be a part of our story.
Learn More About Global Sales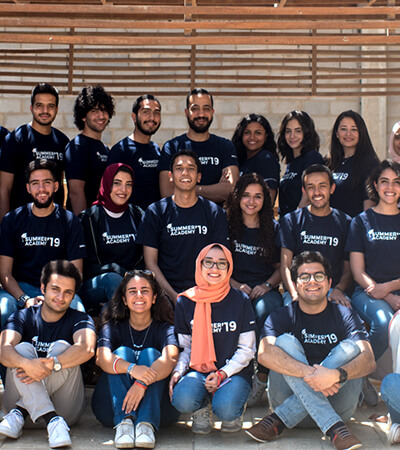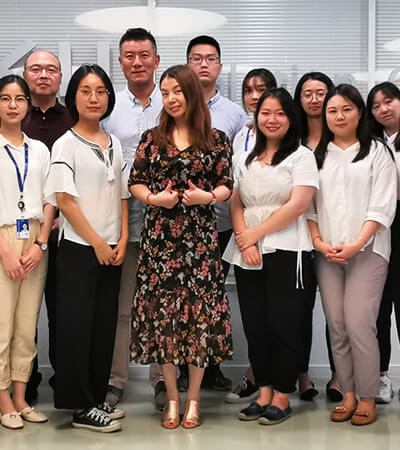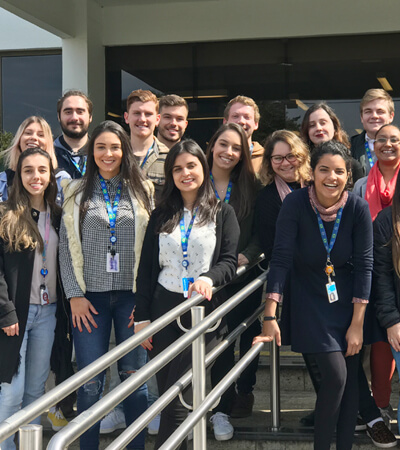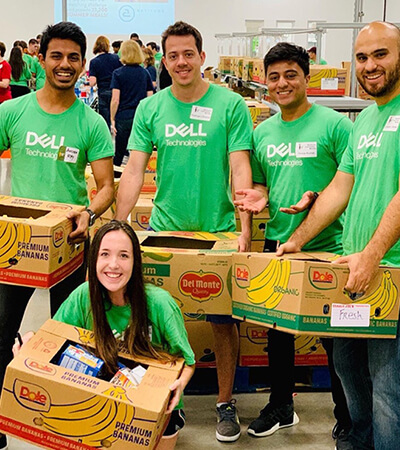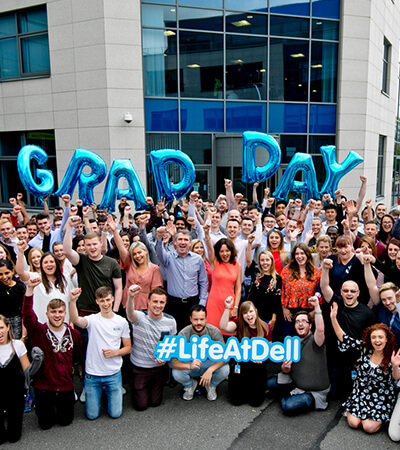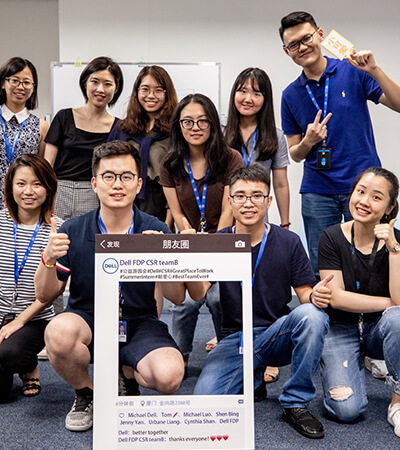 Culture
Our culture is defined by our values and made real every day by how we work and lead. We know our culture is the foundation for all we've achieved, and for all the success ahead of us. Don't take it just from us – see what our employees say in our annual "Tell Dell" results.
90%

My leader cares about my well-being both professionally and personally.

93%

I am proud that I never have to worry about Dell Technologies showing up in a headline damaging our ethical reputation.

90%

My job means more to me than just a paycheck and benefits

94%

I believe flexible work arrangements (e.g., working remote, mobile, telework, etc.) at Dell Technologies contribute positively to our performance as a company.