Werkstudent Inside Sales (m/w/d)
Frankfurt, Germany
02/12/2021
R086279
< Back to Results
Overview
We believe that progress lives at the intersection of technology and humanity, and that our role is to bring innovation to people everywhere to drive progress around the world. Every member of our team plays a critical role in bringing our purpose to life — through our work, passion and commitment to do the absolute best we can for our company, our customers and each other.
Success Profile
What makes a successful Intern?
Check out the top traits we're looking for and see if you have the right mix.
Adaptable
Collaborative
Curious
Inventive
Proactive
Productive
Responsibilities
Dauer: 12 Monate, max. 20h/Woche, ab sofort
Lohn: 12€/Stunde
Standort: Frankfurt am Main
Dell lebt von seinen Mitarbeitern egal wo diese auf der Welt arbeiten, jeder wird für seinen Beitrag zum Unternehmenserfolg belohnt. Haben Sie Lust Ihre Karriere in einem global agierenden Unternehmen zu starten? Wir suchen einen Werkstudent für unser vielfältiges und integratives Inside Sales Team in Frankfurt am Main. Wir freuen uns ausdrücklich über die Bewerbung männlicher, weiblicher und diverser Menschen.

Dell liefert seinen Kunden IT-Lösungen mit denen diese effizienter und damit wettbewerbsfähiger werden.
Der Werkstudent übernimmt Zuarbeiten für die Vertriebsmitarbeiter. Dazu gehören Analysen, Recherchen, Datenbereinigungen, Beantragungen und Realisierung vertriebsrelevanter Informationen sowie Telefonate und eMail-Kommunikation mit Kunden. Unsere Studenten unterstützen unsere Mitarbeiter und Kunden, Dell Lösungen auf deren spezifischen Bedürfnisse und Anforderungen auszurichten, damit sich diese auf ihre Kernkompetenzen und Innovationen konzentrieren können und bestens auf die Digitale Transformation vorbereitet sind.
Aufgaben und Ziele:
Zuarbeit bei der Erstellung von Angeboten im Client und Enterprise Bereich (Server, Storage, Network) sowie Verwaltung der täglichen Bestelleingänge / Kundenanfragen und der Bestellprozesse für alle Produkttypen mit hoher Qualität und übereinstimmenden Servicelevel- Vereinbarungen
Unterstützung bei der Projektpflege in SalesForce sowie Analyse von Kaufzyklen und Erarbeitung von

Handlungsempfehlungen

für die Vertriebsmitarbeiter
Erstellung von Reports und Auswertungen auf Teamebene
Qualifikationen:
Gutes Zeitmanagement und die Fähigkeit Prioritäten zusetzen
Hohes Maß an Eigeninitiative und

Verantwortungsbewusstsein

Sehr gute kommunikative Fähigkeiten in Wort und Schrift
Wünschenswerte Qualifikationen:
Stark ausgeprägter Kundenfokus
Sehr gute Englisch- und Deutschkenntnisse
Benefits:
Wir investieren nicht nur in zukunftsfähige Technologien sondern auch in unsere Mitarbeiter und haben eine Reihe von speziellen Programmen entwickelt, um Teammitglieder in ihrer Laufbahn zu unterstützen, damit diese ihre Ambitionen und ihr Potenzial ausschöpfen können. Dell bietet attraktive Vergütungsmodelle sowie Bonusprogramme und eine Vielzahl von Zusatzleistungen – alles, um eine ansprechende und motivierende Arbeitsumgebung zu schaffen. Zusätzlich gibt es bei Dell verschiedene Mitarbeiter-Interessen-Gruppen, unsere "Employee Resource Groups", um im Rahmen unserer Unternehmensphilosophie unterschiedlichsten Interessen und Talente zu fördern.

Bewerben Sie sich jetzt!
Dell hat sich dem Prinzip der Gleichberechtigung bei der Beschäftigung aller Mitarbeiter verpflichtet und setzt sich dafür ein, seinen Mitarbeitern ein Arbeitsumfeld frei von Diskriminierung und Belästigung zu bieten. Alle Einstellungsentscheidungen bei Dell sind durch den geschäftlichen Bedarf, den Stellenanforderungen und der individuelle Qualifikationen begründet. Des Weiteren sind sie unabhängig von Hautfarbe, Religion oder Glaube, nationaler, sozialer oder ethnischer Herkunft, Geschlecht (einschließlich Schwangerschaft), Alter, körperlicher, geistiger oder sensorischer Beeinträchtigung, HIV-Status, sexueller Orientierung, Geschlechtsidentität und/oder -ausdruck, Familienstand, früherem oder aktuellem Militärdienst, Familienanamnese oder genetischen Informationen, Personenstand oder elterlichem Status oder anderen Merkmalen, die in den Ländern unserer Geschäftstätigkeit gesetzlich geschützt sind. Dell toleriert keinerlei Diskriminierung oder Belästigung auf Grundlage der genannten Merkmale. Weitere Informationen zum Thema Vielfalt und Integration bei Dell finden Sie hier.
Job Family: Sales Internships
Job ID: R086279
Apply Now
Global Sales at Dell
We believe that technology is essential for driving human progress, and we're committed to providing that technology to people and organizations everywhere so they can transform the way they work and live. Join our sales team and be a part of our story.
Learn More About Global Sales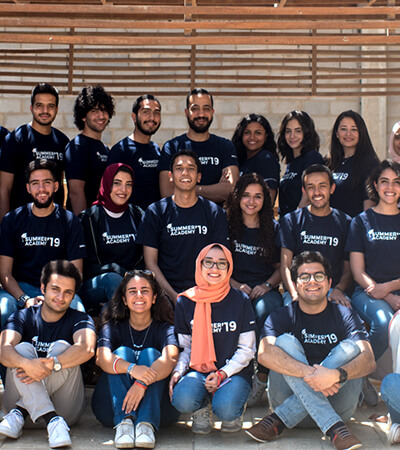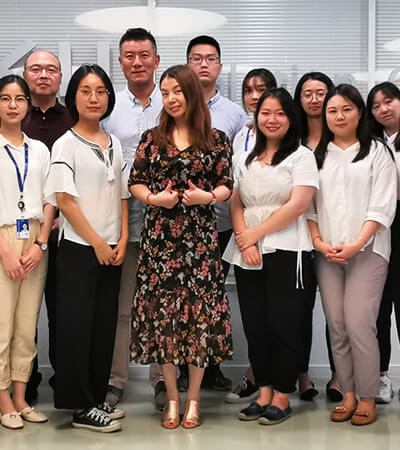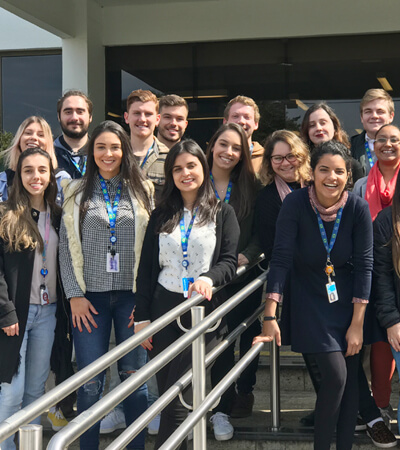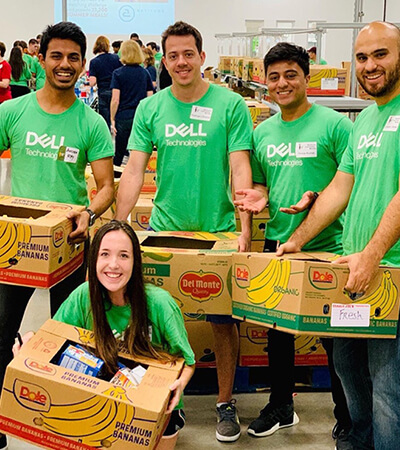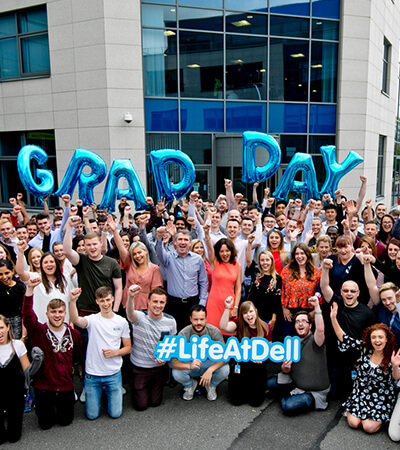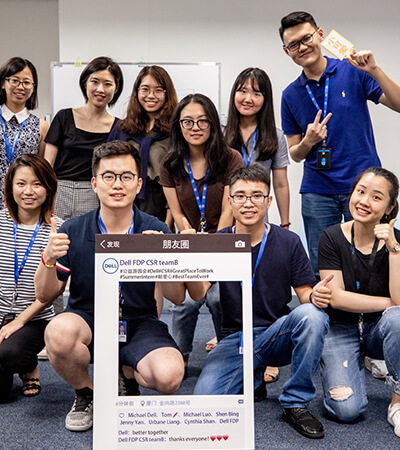 Culture
Our culture is defined by our values and made real every day by how we work and lead. We know our culture is the foundation for all we've achieved, and for all the success ahead of us. Don't take it just from us – see what our employees say in our annual "Tell Dell" results.
90%

My leader cares about my well-being both professionally and personally.

93%

I am proud that I never have to worry about Dell Technologies showing up in a headline damaging our ethical reputation.

90%

My job means more to me than just a paycheck and benefits

94%

I believe flexible work arrangements (e.g., working remote, mobile, telework, etc.) at Dell Technologies contribute positively to our performance as a company.