Duales Studium Betriebswirtschaftslehre 2021 (Bachelor of Arts)
Halle, Germany
10/01/2020
R070713
< Back to Results
Overview
We believe that progress lives at the intersection of technology and humanity, and that our role is to bring innovation to people everywhere to drive progress around the world. Every member of our team plays a critical role in bringing our purpose to life — through our work, passion and commitment to do the absolute best we can for our company, our customers and each other.
Success Profile
What makes a successful Intern?
Check out the top traits we're looking for and see if you have the right mix.
Adaptable
Collaborative
Curious
Inventive
Proactive
Productive
Responsibilities
Duales Studium Betriebswirtschaftslehre (Bachelor of Arts)
ab Oktober 2021
Praxisstandort Halle (Saale), Studienstandort Duale Hochschule Gera
Informations- und Telekommunikationstechnologien sowie betriebswirtschaftliche Fragestellungen und Zusammenhänge interessieren Dich? Du siehst Dich nach Deinem erfolgreich absolvierten Schulabschluss in einer der dynamischsten und innovativsten Branchen und suchst nach einem starken Praxispartner für Dein duales Studium? Bewirb' Dich jetzt und starte Deine Karriere mit einem international tätigen IT-Unternehmen und lerne dabei spannende Aufgabenfelder kennen.
Was erwartet Dich?                                                                                            
Duales Studium

Betriebswirtschaftslehre

(Schwerpunkt Industrie)

Bachelor of Arts (3 Jahre) mit 180 ECTS-Punkten

Jeweils dreimonatige Theoriephasen an der dualen Hochschule Gera und dreimonatige Praxisphasen am Dell Technologies Standort Halle (Saale)

Praxiseinsätze in den Bereichen Marketing, Sales, Human Resources, Payroll, Finance, Controlling, Technical Support und Service Management

Ein umfangreiches Mentoring- und Coachingprogramm, interne Trainings und spannende Projekte
Was erwarten wir von Dir?
Sehr gute bis gute allgemeine Fach- oder Hochschulreife oder fachgebundene Hochschulreife
Starke Begeisterung für moderne Informationstechnologie und betriebliche Prozesse
Sehr gute Deutsch- sowie gute Englischkenntnisse in Wort und Schrift
Lernbereitschaft, Engagement, Ehrgeiz und Selbstständigkeit
Sorgfältige Arbeitsweise, Flexibilität und Zuverlässigkeit
Spaß an Teamarbeit und den Umgang mit Menschen
Was können wir Dir bieten?
Ein praxisorientiertes Studium mit spannenden Projekten und Aufgaben
Vielfältige Einsatzmöglichkeiten in einem internationalen IT-Unternehmen
Raum für Eigeninitiative und persönliche Weiterentwicklung
Eine offene Unternehmenskultur
Dell-Notebook zur beruflichen Nutzung und zur Verwendung im Studium
Übernahme Deines Semesterbeitrages sowie viele weitere attraktive Benefits
Spannende Einsatzmöglichkeiten nach dem erfolgreichen Abschluss Deines Studiums
Wie läuft das duale Studium ab?
Nähere Informationen zum Studienstandort Gera findest Du auf der Seite der DHGE. (https://www.dhge.de/DHGE/Studiengaenge/Wirtschaft/Industrie.html)
Dell Technologies ist eine einzigartige Unternehmensfamilie, die Unternehmen und Menschen dabei unterstützt, ihre digitale Zukunft zu gestalten und ihre Lebens- und Arbeitsweise zu transformieren. Kunden profitieren außerdem vom breitesten und innovativsten Technologie- und Serviceportfolio der Branche. Wir schätzen unsere Kunden, gemeinsame Erfolge, Innovationen, Ergebnisse und Integrität.
Wage mit uns den Einstieg in Deine Karriere mit einem äußerst wettbewerbsfähigen Gehalt, Bonusprogrammen, erstklassigen Leistungen und unvergleichlichen Lern- und Entwicklungsmöglichkeiten – und das alles in einem Unternehmen, das stolz darauf ist, vielfältig und integrativ zu sein. Weitere Informationen dazu, wie wir Vielfalt in unserem Unternehmen umsetzen, findest Du hier: https://jobs.dell.com/diversity-and-inclusion
Dell hat sich dem Prinzip der Gleichberechtigung aller Mitarbeitenden verpflichtet und setzt sich für ein Arbeitsumfeld frei von Diskriminierung und Belästigung ein. Alle Einstellungsentscheidungen bei Dell sind durch die Stellenanforderungen, die individuellen Qualifikationen und den geschäftlichen Bedarf begründet. Alle entsprechend qualifizierten Bewerber werden ungeachtet der ethnischen Herkunft, der Hautfarbe, der Religion, des Geschlechtes, des Alters, der sexuellen Orientierung, der nationalen Herkunft oder einer Behinderung gleichermaßen für eine Anstellung berücksichtigt.
Job Family: Internships Global-Services
Job ID: R070713
Apply Now
Global Sales at Dell
We believe that technology is essential for driving human progress, and we're committed to providing that technology to people and organizations everywhere so they can transform the way they work and live. Join our sales team and be a part of our story.
Learn More About Global Sales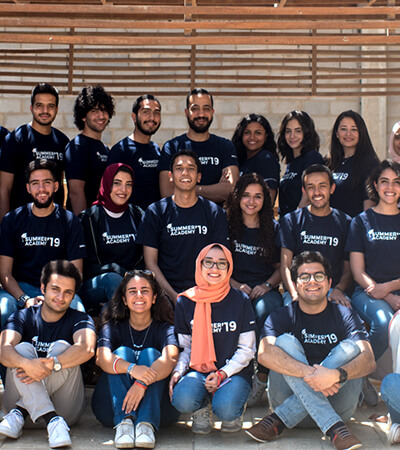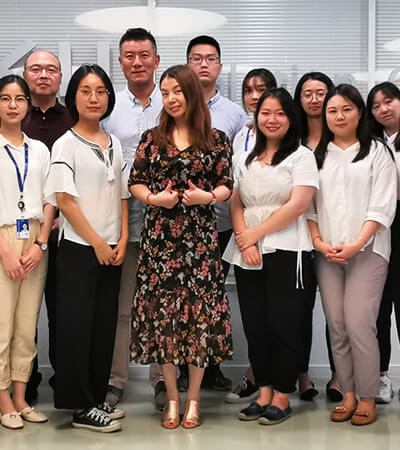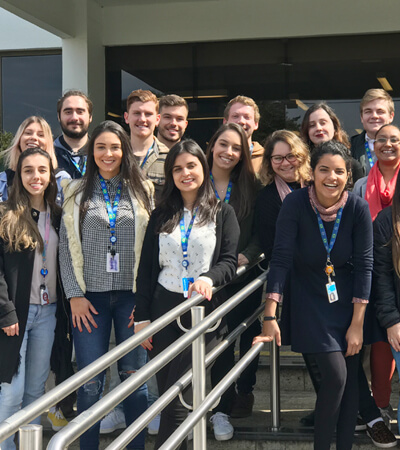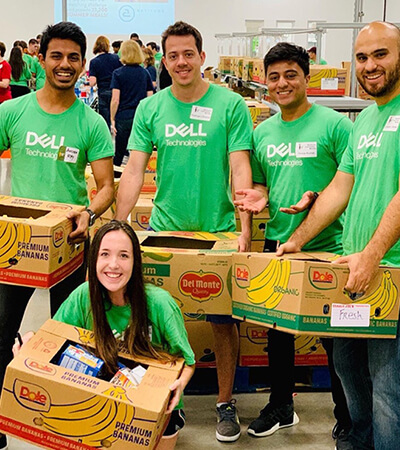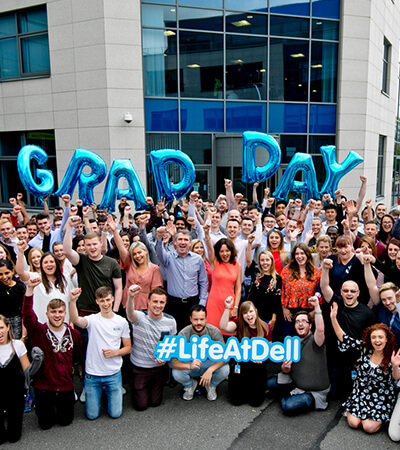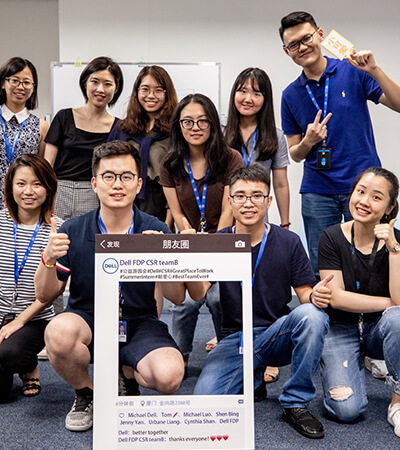 Culture
Our culture is defined by our values and made real every day by how we work and lead. We know our culture is the foundation for all we've achieved, and for all the success ahead of us. Don't take it just from us – see what our employees say in our annual "Tell Dell" results.
90%

My leader cares about my well-being both professionally and personally.

93%

I am proud that I never have to worry about Dell Technologies showing up in a headline damaging our ethical reputation.

90%

My job means more to me than just a paycheck and benefits

94%

I believe flexible work arrangements (e.g., working remote, mobile, telework, etc.) at Dell Technologies contribute positively to our performance as a company.