Toronto, Ontario
Account Manager, Inside Sales
as rated by current and former employees
Overview
We believe that progress lives at the intersection of technology and humanity, and that our role is to bring innovation to people everywhere to drive progress around the world. Every member of our team plays a critical role in bringing our purpose to life — through our work, passion and commitment to do the absolute best we can for our company, our customers and each other.
Career Path
The wide breadth of sales roles at Dell gives you the freedom to shape your career in whichever direction you wish.
Explore the personal career journeys of sales makers from all around the globe to learn more about other sales roles, how to utilize all the resources available at Dell and how to maximize your sales experience.
Inside Sales Account Manager - I

Inside Sales Account Manager - II

Inside Sales Account Manager - II

Inside Sales Account Manager - III

Inside Sales Account Manager - III

Inside Sales Account Manager - IV

Inside Sales Account Manager - IV

ends this path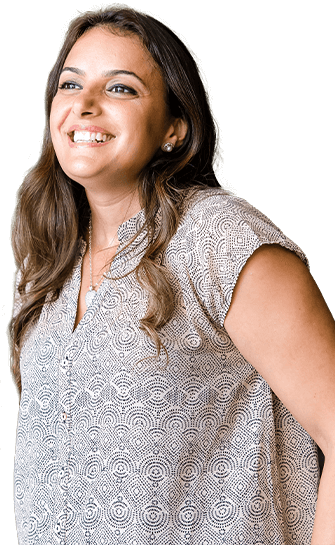 Success Profile
What makes a successful Inside Sales Account Manager?
Check out the top traits we're looking for and see if you have the right mix.
Results-driven
Problem Solver
Relationship Oriented
Organized
Effective Communicator
Competitive
Responsibilities
Inside Sales Account Manager
Toronto, Remote (preferred)
Canada, Remote
The Dell Technologies portfolio of emerging technologies is enough to get your pulse racing. But our customers are our heartbeat and deserve human interaction that is special and unique to their technological needs. Our Inside Sales Account Manager team is the driving force behind our high-level customer interaction.
Join us as a Account Manager on our Inside Sales team in Toronto to do the best work of your career and make a profound social impact.

What you'll achieve
As an Inside Sales Account Manager, you will be responsible for driving sales for our ground-breaking products by building positive relationships with customers through digital communication. You will own the brand of Dell Technologies, ensuring every customer interaction is tailored and outstanding.
You will:
• Gain new accounts and seek opportunities in your account territory
• Manage small- to medium-sized accounts
• Stay informed of industry trends to help resolve specific market challenges
• Recommend business solutions supported with data

Take the first step towards your dream career
Every Dell Technologies team member brings something unique to the table. Here's what we are looking for with this role:

Essential Requirements
• Ability to articulate the value proposition of our product/service offerings
• Potential to use multiple sales tools simultaneously to complete sales transactions
• Ability to establish relationships with customers and partners

Desirable Requirements
• 2-4 years relevant experience
• Inside Sales highly desirable

Here's our story; now tell us yours
Dell Technologies helps organizations and individuals build a brighter digital tomorrow. Our company is made up of more than 150,000 people, located in over 180 locations around the world. We're proud to be a diverse and inclusive team and have an endless passion for our mission to drive human progress.

What's most important to us is that you are respected, feel like you can be yourself and have the opportunity to do the best work of your life -- while still having a life. We offer excellent benefits, bonus programs, flexible work arrangements, a variety of career development opportunities, employee resource groups, and much more.

We started with computers, but we didn't stop there. We are helping customers move into the future with multi-cloud, AI and machine learning through the most innovative technology and services portfolio for the data era. Join us and become a part of what's next in technology, starting today.

You can also learn more about us by reading our latest Diversity and Inclusion Report and our plan to make the world a better place by 2030 here.

Dell Canada Inc. ("Dell") is committed to fostering an inclusive, accessible environment, where all employees and customers feel valued, respected and supported. We are dedicated to building a workforce that reflects the diversity of our customers and communities in which we live and serve, and creating an environment where every employee has the opportunity to reach her/his potential. We welcome applications from: women, Aboriginal persons, persons with disabilities, ethnic minorities, visible minorities, and others who may contribute to diversification. As part of our commitment to accessibility for all persons with disabilities, Dell will, upon the request of the applicant, provide accommodation during the recruitment process to ensure equal access to applicants with disabilities. If you are selected for an interview and you need accommodation, please contact your recruiter
Job ID: R146379
Request an Accomodation
Apply Now
Key
Benefits
Rewards & Development

It's simple. We believe in rewarding our team members for a job well done, investing in their professional development and filling the majority of our open positions internally.

Health & Wellness

As part of our overall rewards, we offer benefits programs designed to help you maintain a healthy lifestyle. These benefits are based on your location, so please ask your recruiter for more details.

Flexibility

Dell's Connected Workplace program offers new ways to work and enables eligible team members to choose the style that best fulfills their needs, both in their job and their personal life.

Other Benefits

You may be eligible for other programs in your location including employee purchase program, paid time away from work, financial and savings programs and more. Talk to your recruiter for more details on what benefits programs are available in your location.
Life At Dell
Life at Dell Technologies
Discover life at Dell from our employees who are leading the way toward innovation and digital transformation.
Come be a part of the talented, dedicated and motivated teams in the Dell family by applying today.
Culture
Our culture is defined by our values and made real every day by how we work and lead. We know our culture is the foundation for all we've achieved, and for all the success ahead of us. Don't take it just from us – see what our employees say in our annual "Tell Dell" results.
90%

My leader cares about my well-being both professionally and personally.

90%

My job means more to me than just a paycheck and benefits.

93%

I am proud that I never have to worry about Dell Technologies showing up in a headline damaging our ethical reputation.

94%

I believe flexible work arrangements (e.g., working remote, mobile, telework, etc.) at Dell Technologies contribute positively to our performance as a company.

Be The First To See New Opportunities
Join Our Talent Network
Sign up, stay connected and get opportunities that match your skills sent right to your inbox.