¿Por qué trabajar en Dell Technologies México?
Son muchas las razones por las cuales Dell Technologies es uno de los mejores lugares para trabajar en México. Entre ellas sobresalen: la oportunidad de colaborar con distintos equipos a nivel global. Un equipo de trabajo motivados por la colaboración. Una cultura que fomenta la innovación, los valores y se preocupa por crear un espacio de trabajo diverso e inclusivo. Estamos conformados por profesionales inteligentes, dedicados a dar lo mejor en su trabajo e impulsar el éxito para nuestros clientes.
Desarrollo y crecimiento profesional. Incentivos. Flexibilidad laboral. Todo en Dell Technologies.
Todos nuestros colaboradores son una parte esencial del equipo, es por esto que en Dell Technologies estamos comprometidos a crear un ambiente de trabajo positivo y saludable, permitiéndoles impulsar el crecimiento en el área que más les apasione, brindando opciones de trabajo que facilitan el balance entre el trabajo y la familia.
Nuestro paquete de beneficios e incentivos incluyen varios programas que apoyan a los miembros de equipo para que logren un modelo personalizado de efectividad laboral y personal empleados logran el éxito porque cumplen (y muchas veces superan) objetivos claramente establecidos y medibles.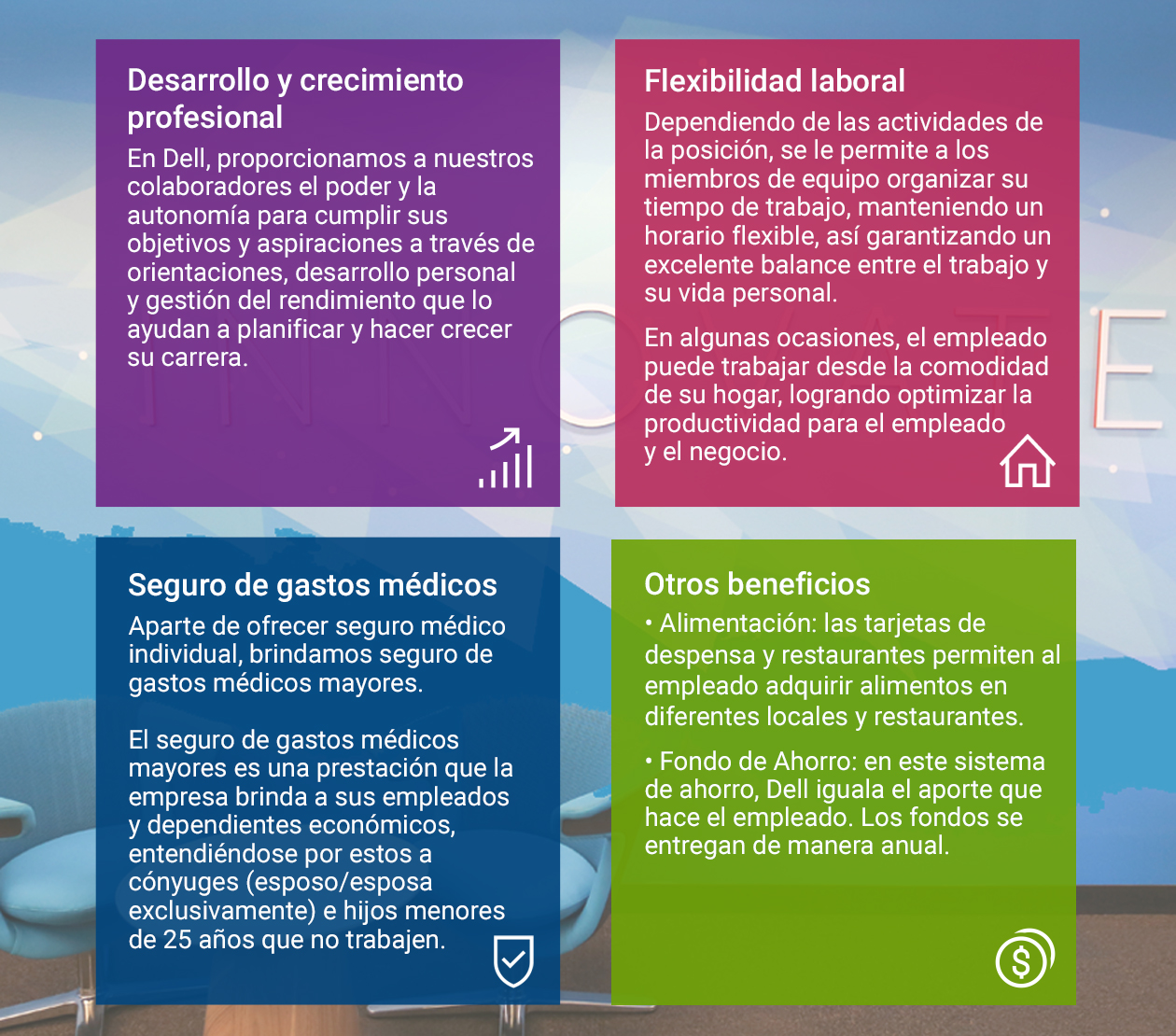 Por otra parte, contamos con diferentes tipos de programas e incentivos como: Programa de Asistencia Educativa y descuento de productos Dell, entre otros.
Nuestra cultura
Fomentamos la diversidad y la inclusión.
Resaltamos nuestro compromiso con la diversidad e inclusión a través de los grupos de interés para empleados (ERG por sus siglas en Inglés Employee Resource Groups). Estos grupos interés para empleados constituyen una plataforma de oportunidades, medios de conexión, desarrollo de líderes y una amplia red de voluntariado en la comunidad.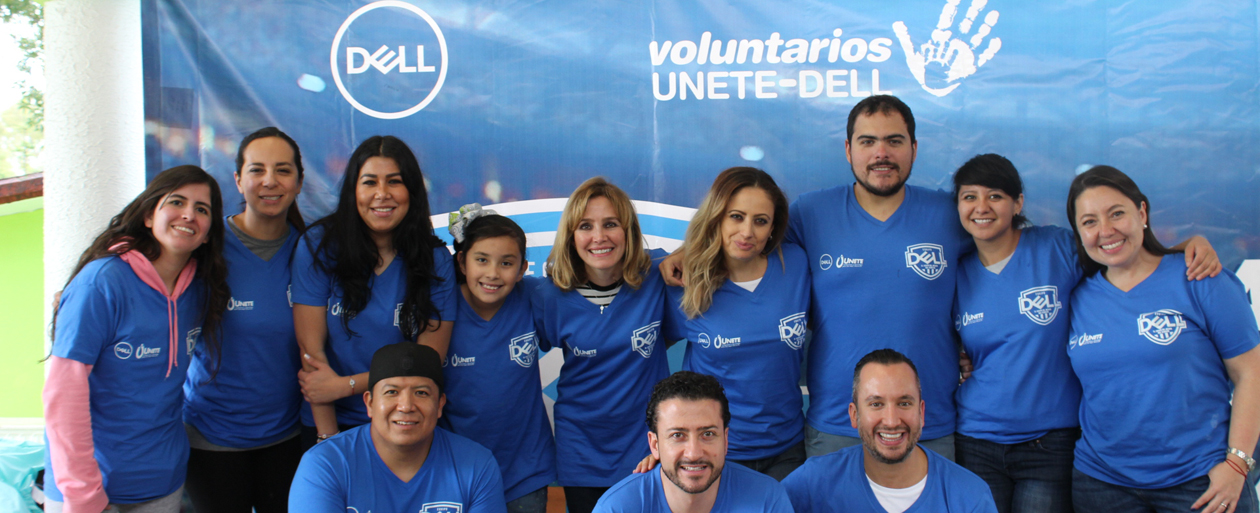 Igualmente buscan integrar personal de diferentes orígenes y perfiles para aprovechar todo el potencial de los miembros del equipo, impulsar la innovación y propiciar un espacio en el cual nuestro equipo trabaje de la mejor manera por medio de:
Women in Action: busca igualdad y equidad para mujeres profesionales.
PRIDE: promover y educar orientación sexual y estilo de vida LGBT (lesbianas, gays, bisexuales y transexuales).
True Ability: inclusión y concientización laboral de personas con discapacidades.
GenNext: mantener esa fuerza nueva generacional interesadas en el tema de tecnología.
Planet: crear conciencia sobre el medio ambiente apoyando nuestros esfuerzos de sostenibilidad.
Conexus: conectar al personal que trabaja en forma remota o desde casa.
Be The First To See New Opportunities
Join Our Talent Network
Sign up, stay connected and get opportunities that match your skills sent right to your inbox.