Benefits. Rewards. Balance. Have it all at Dell Technologies.
Our people are the most critical component of our long-term success. So it's no surprise, then, how much time and effort we pour into creating a comprehensive benefits package for all team members. We strive to provide the best choice and value at the best cost. Our packages are competitive in the market and relevant to the various countries in which we operate.
Workforce Transformation
Dell flexible work options encourages team members to find new ways to collaborate while focusing on driving business results, no matter where the work is done. We offer a variety of programs, designed to embrace employees work life balance.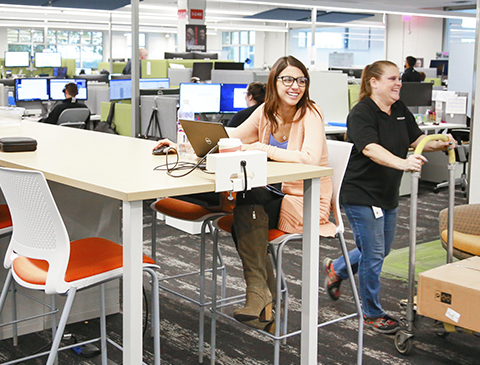 Career Development
As an employer, we also commit to creating a professional environment where everyone can grow and thrive. We offer formal training options, individualized development programs, tools for 360-degree feedback, mentoring, networking, stretch assignments and growth opportunities. We invest in our people and the majority of our open positions are filled internally.