Workplace Transformation
The workplace is changing. How people work is changing.
Technology now makes it possible to work from almost anywhere and Dell's Connected Workplace program allows eligible team members to do just that, by choosing the work style that best fulfills their needs on the job and in their personal lives.
Our journey toward a more flexible work culture started in 2009. Now we have a wide variety of flexible work arrangement options for our team members to choose; from full-time remote to select days on campus to job-sharing and more – no matter how or where you get the work done, you will drive great results for the business.
View All Flexible Work Opportunities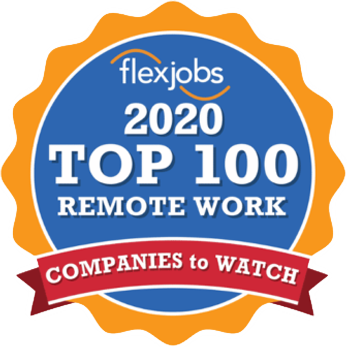 Dell Technologies is committed to supporting our customers and communities during times when having a remote-enabled workforce is most vital. Our senior leaders came together to share best practices and lessons learned here
Work Flexibility is part of our culture:
Do your best work in the way that works best for you.
Flexible work can be a mutual benefit to the team member and the company as well as have a positive impact on the environment.
ENVIRONMENTAL BENEFITS

Since 2013, Dell's flexible work solutions have saved an estimated 42 million kWh of energy

35,000 metric tons of CO2e per year avoided from fewer commuters on the roads!

Collectively, working remotely helps Dell U.S. team members avoid 136 million miles of travel per year

COMPANY BENEFITS

Recognized in FlexJobs Top 100 companies with remote work

Dell was in the Top 10 of Forbes' Top 100 Companies for remote jobs

Since FY14, Dell's flexible work solutions have saved the company $39.5M

Our flexible work program is now available in 36 countries across the globe

TEAM MEMBER BENEFITS

94% of team members believe flexible work arrangements contribute positively to our performance as a company

Flexibility is one of the top 3 culture attributes Dell team members value most (#1 Ethics, #2 Inclusion)

60% of Dell Technologies global team members leverage flexible work