ReStart Your Career at Dell
Dell Career ReStart welcomes participants into full time, benefited positions, through a supportive, structured program that will help accelerate your transition back into the workforce.

At Dell, we recognize that life is bigger than work; sometimes life calls even the most committed professionals temporarily away from their career. Whether you left the workforce to start a family, care for aging parents, complete graduate study, or another reason unique to you, when you're ready to return to work, Dell is ready for you!
Advice From Dell ReStarters Learn More About Our Culture Code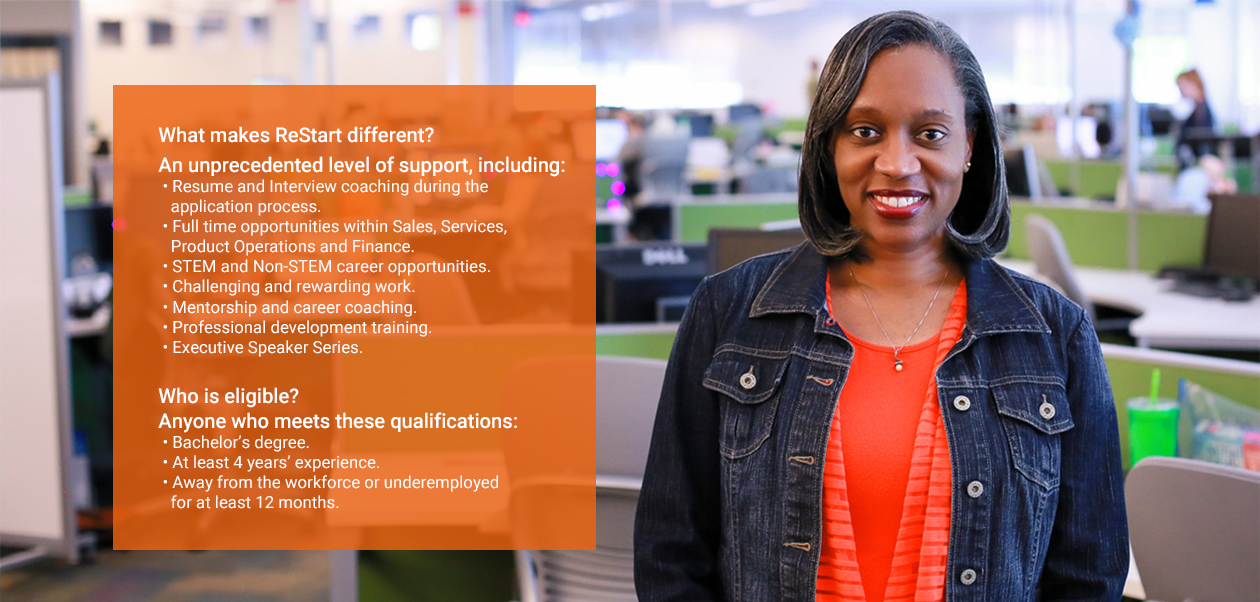 Tips To ReStart Your Career See Our Employee Value Proposition