It's never too early to start thinking about your career.
We are always looking for the next generation of great thinkers who can guide our business forward, today and tomorrow. Learn more about how Dell supports career growth no matter where you are on your journey.
Interns at Dell Discuss
Their Work on Meaningful Projects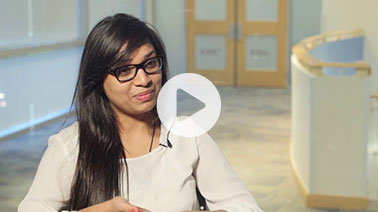 Our 2016 interns discuss how they were able to apply what they've learned at the university and make an impact on the organization through their meaningful projects.
The Intern Experience at Dell
Supporting Women in STEM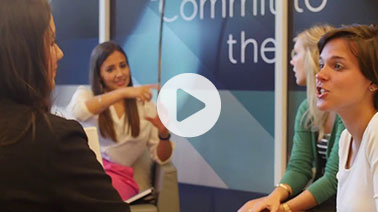 Learn how women interns view the incredible support and opportunity provided by Dell during their engineering internships.
Internship Programs
Explore our wide variety of internship programs where students have the opportunity to work in a global collaborative environment, interact with our top leaders, foster relationships, build professional networks and handle real-world business situations.
Engineering
Close Preview
Client Solutions Group Engineering Intern Program
Who: Undergraduates, graduates and PhD's Time: 12 weeks Where: US (Austin) and Taiwan (Taipei)
Our engineering interns will be exposed to a variety of organizations and functions across Dell, to broaden and enrich their internship experience. The roles interns are placed into depends on their education but frequently interns will work in our product development organizations doing electrical design, software development (full stack from firmware to applications to web and cloud), test automation, system architecture and CTO, security, industrial design, and engineering program management.
Finance
Close Preview
Finance Intern Program
Who: Undergraduate level Time: 10- 12 weeks Where: US
The Finance Internship Program is an intensive development opportunity designed to equip undergraduate Finance and Accounting students with the tools and knowledge to thrive at Dell. In the program, interns work on a team to gain valuable experience via at least one specific project, culminating in an end-of-summer presentation to management.
Dell Financial Services Internship Program
Who: Undergraduate level Time: 11 weeks Where: US
Dell Financial Services (DFS) facilitates financing of technology products and services for consumers, businesses, and educational and public institutions. Working at DFS is a unique opportunity in that Interns are exposed to the full operating structure of the financing business. Also, interns are included in the Finance Intern Program at Dell and will work on challenging and strategic projects in a variety of key functional areas within DFS.
Human Resources
Close Preview
Human Resources Rotation Program – Internship (HRRP)
Who: Undergraduate and graduate level Time: 10 - 12 weeks Where: US (Austin and Hopkinton)
In the Human Resources Rotation Program, team members complete their internship in one of the many sub-functions within HR. These roles may be as within Talent Acquisition, Compensation, HR Technology, Employee Relations, Talent Management, Organizational Development, etc. All areas of our HR function are potential rotations. Interns will not only present these individual projects to our HR leadership team at the end of the summer, but they will also work on a team with their peers to complete a group project they will present as well.
IT
Close Preview
IT Intern Program
Who: Undergraduate level Time: 6 to 24 weeks (depending on the country) Where: US (Austin & Boston), Ireland (Cork, Dublin & Limerick), India (Bangalore & Hyderabad), Malaysia (Penang & Cyberjaya)
A full-time intern project offering experience in areas including: project management, software development, systems analysis, security and more. Projects engage both their personal area of interest and real business needs. The interns will be invited to work on stretch projects, they can collaborate on events like out annual IT Intern Hackathon, innovation initiatives and more. The CIO People Development Team provide constant support throughout.
Marketing
Close Preview
Undergraduate Marketing Internship Program
Who: Undergraduate level Time: 10 weeks Where: US (Hopkinton)
Hands on, real-time marketing business projects. Most will be able to be completed during the 10-week internship, some are forward thinking/strategic and will be turned over to the full-time team for completion at the end of the internship. Opportunities include but not limited to: global communications, global events marketing, social media business, digital marketing, field and partner marketing, brand creative, and brand advertising.
Operations
Close Preview
Business Operations Internship Program
Who: Undergraduate level Time: 12 weeks Where: US (Hopkinton and Franklin)
The Business Operations Internship is a summer program providing insight into the behind-the-scenes projects. Interns will work on business planning by product line and/or geographical selling territory, providing field support and systems updates to enable accurate sales reporting, supporting the building of predictive models using data analytics, and supporting the building of predictive models using data analytics.
Global Operations Internship
Who: Undergraduates and MBAs Time: 10-12 weeks Where: US
Join a world-class Global Operations supply chain where you can drive lasting change while building a long-term career. Our talented supply chain experts and benchmarked processes and capabilities are supporting the company's transformation strategy. With in-house supply chain training and development programs that enable our team members to build their careers with us.
Sales
Close Preview
Inside Sales Internship Program
Who: Undergraduate level Time: 9 weeks Where: US (Austin and Franklin)
Our Program is a unique opportunity for the next generation of Sales Leaders. The sales interns will receive training on products, how to run a basic sales cycle, prospecting, organization, and customer communication. Also, will be tested weekly on their knowledge and complete full custom role play scenarios with their manager. Success within the inside sales internship program will enable students to interview for a full-time opportunity within our Inside Sales Development Program.
Services
Close Preview
Dell Technologies Services Internship
Who: Undergraduates and MBAs Time: 10-12 weeks in the US. For other regions, the program duration varies Where: Global
The Dell Technologies Services Internships is made up of global operations teams to include customer service, supply chain, and professional services; marketing and sales operations teams, finance, engineering, and more. Roles include a combination of project management and internal consulting roles. Interns joining this team will be expected to apply strong consulting skills to a broad set of business improvement opportunities, including: mergers and acquisitions, operations improvement, cost reduction, and business optimization. Learn More About Services Careers. Learn More About Services Careers.