Diversity in Thought
Our people strategy is designed to help us attract the world's greatest talent and deliver breakthrough performance for our customers, our business and our team members. Our goal is to ensure that Dell is a compelling destination where team members feel valued, engaged and inspired to do their best work.
Globally Minded
Dell's team members come from all backgrounds, religions, nationalities, gender orientations and races. Dell's global business footprint includes operations in 180 countries, manufacturing in 25 locations, more than 40 distribution and configuration centers and more than 1,800 service centers worldwide.
180

Operating Countries

25

Manufacturing Locations

40

Distribution Centers

1800

Worldwide Service Centers
Gender Empowerment
Dell is committed to attracting, retaining, and developing women across its global operations. Whether through internal development programs such as Leading Women @ Dell and Women In Action ERG or through relationships with industry leading partners, we believe these development opportunities are critical to our sustained growth and market leadership.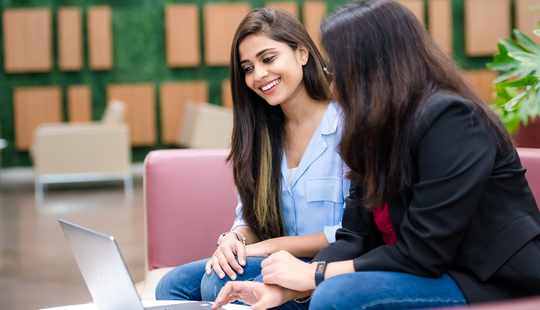 Employee Empowerment
Employee Resource Groups (ERGs)
Dell team members are an incredible force focused on building a greater level of involvement in our global diversity practices across our business. Dell's Employee Resource Groups connect team members who share common backgrounds or interests. They provide personal and professional development through mentoring, volunteerism and community involvement.
These groups are so powerful in shaping our culture and positively contributing to our business through increased employee engagement, that we have set a goal for 50 percent of our team members to participate in ERGs by 2030 in our Progress Made Real goals.
Strategic Initiatives
We are working to apply our expertise in technology and innovation to knock down barriers and eliminate bias wherever it exists through strategic initiatives.
Be the Change
Through Be the Change we engage leaders in candid conversations on various diversity topics such as identifying ways to mitigate unconscious biases and promoting a more collaborative and inclusive leadership style. Be the Change sessions offer a judgment-free space for leaders to grapple with challenging subjects directly and honestly.
S.T.E.M.
We hope to significantly boost the number of diverse talent within technology. We are doing our part to help with our STEM entry and re-entry programs, because the future success of technology companies depends on a robust diverse talent pipeline. The STEM entry programs empower and enable diverse talent who are interested in pathways to pursuing careers in STEM. The re-entry into the workforce programs are for those who put their careers on pause in order to have a family. We also offer support and opportunities for those who are ready to transition back into the workforce.
ReStart
Dell Career ReStart welcomes participants into full time, benefited positions, through a supportive, structured program that will help accelerate your transition back into the workforce.
Learn More About ReStart
Ethnic & Cultural Empowerment
Race, ethnicity and culture (socio-economic status, religion, language) are dimensions of diversity that often create barriers to full equity and inclusion in parts of the world. As such, Dell dedicates resources to new innovative initiatives such as The Partnership Leadership Development Program to develop the talents of diverse team members.
Empowering LGBTQ Team Members
At Dell, we are committed to creating an inclusive workplace around the globe where team members are valued and respected regardless of their sexual orientation, gender identity or expression. We are advancing a culture that encourages lesbian, gay, bisexual, transgender and questioning employees to #beyourself at work and in the community. Additionally, we encourage others to become an Ally to the LGBTQ community to advocate for equality everywhere.
We empower our LGBTQ employees through our Pride Employee Resource Group, Transgender Toolkit highlighting resources and points-of-contact to ensure a smooth transition in our workplace and key partnerships such as Out & Equal Workplace Advocates and The National Gay & Lesbian Chamber of Commerce (NGLCC).
Learn More About Employee Empowerment at Dell
Empowering Veteran Team Members
We invite you to bring your drive for dedication and precision problem-solving skills to a world of enabling IT transformation for millions of users worldwide. At Dell, you can lean on us to discover what it feels like to focus on a balanced lifestyle after your military service, meeting personal and family needs all while empowering career growth.
At Dell, we take employee morale, professional growth and community very seriously and reinforce our commitment to these areas with our Employee Resource Groups, including our Veterans & Supporters ERG. Thriving and discovering your full potential becomes a reality when you see Dell employees work together to recognize military and diverse talent, enabling the transition from service to the civilian world.
Learn More About Veteran Opportunities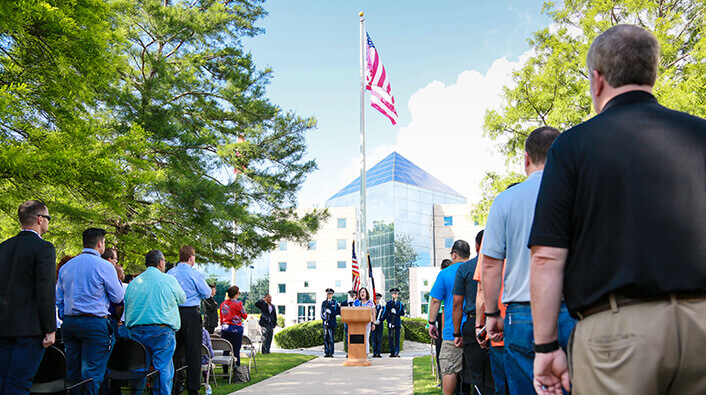 Dell was recognized in 2018 by Military Times Magazine as Best for Vets Employer.
Empowering People with Disabilities
We believe that everyone has unique strengths and skills to contribute in the workplace. We strive to create an environment that is inclusive, and accessible that inspires people with disabilities to thrive and succeed.
We empower people with disabilities through:
True Ability Resource Group
The mission of True Ability ERG is to educate, drive awareness and serve as a resource for our team members impacted by disabilities and/or special needs. They do so by offering manager trainings, employee education programs, resources on accessibility & physical accommodation, and self-identification campaigns. True Ability partners with Facilities to lead the charge in ensuring our offices and surrounding areas are accessible. In Panama, for example, True Ability holds regular site walks with differently-abled team members to test improvements to accessibility and to inform future plans.
Learn More
Partnerships
Through partnerships with organizations like Disablity:IN, HMEA, Arc of the Capitol Area and Philadelphia; Dell continues to remove barriers that may limit an individual to fully showcase their true capabilities and potential.
Neurodivergent Hiring Program
We are proud to announce the development of a sustainable neurodivergent hiring program which leverages an individual's unique ability to contribute, rather than their perceived limitations. This program leverages both internal and external partnerships to increase employment of individuals with Autism Spectrum Disorder.
Learn More about our Autism Hiring Program
Awards and Recognition
We pride ourselves on being a great place to work. We think of our team members as an extended family and work to foster an environment that benefits our workforce and generates personal and professional innovation.