Outside Sales Account Managers
As an Outside Sales Account Manager, your career will lead to real connections with customers. From growing your skill set as a Territory Account Executive, to becoming an Account Executive leading overall account strategy, to eventually advancing into a Regional Sales Director role, the possibilities are endless. Discover where your career will lead you.
Outside Sales Roles
Territory Account Executive

This is an opportunity based role in which you will provide face-to-face custom support on inside led accounts. Daily responsibilities will include end user sales calls, joint account calls with various internal and external partners, cold calling, forecasting and other sales related activities.

Territory AE Responsibilities:

Responsible for the overall sales strategies and generating results across all key Accounts
Responsible for managing environments suited to instill best practices across all key Accounts
Identifies and closes new information security sales for the defined account set
Manages consistent prospecting activities including but not limited to cold calling, seminar management and partnering with business partners
Expands current customer base as well as lands net new accounts and sales
Insures high post-sales satisfaction that enables repeat business with customers
Shortens the sales cycle by focusing the customer on core problems and solutions
Collaborates with and manages team members to solve complex information security problems for customers

Account Executive

The Account Executive (AE) is responsible for building strong customer relationships in the field and ensuring a great customer experience with existing and potential customers. He/She serves as single point of contact to customer & leads overall account strategy & management. AE's build relationships with executive level decision makers & influencers while prospecting within account to generate pipeline.

Account Executive Responsibilities:

Develops an understanding of customer's business and solution requirements
Gains share of wallet/spend across Dell's portfolio of technology solutions; server, storage, networking, software, security and managed services
Manages territory/accounts, including account planning and sales forecasting and engages cross-functional resources and working with the virtual teams to ensure alignment across the organizations
Customarily and regularly engages with decision makers at client facilities in performing primary duties
Provides sales leadership and experience on large, complex sales opportunities
Communicates Dell Technologies' unique value to customers
Maps customer challenges to Dell Technologies' capabilities

Regional Sales Director

The Regional Sales Director manages a team of Account Executives & is responsible for managing the sale of company products or services to specific existing accounts. He/She also work to develop the management capabilities of their team.

Regional Sales Responsibilities:

Manages a team of account executives
Develops management capabilities
Oversees the development of models and analytical tools that impact a geographic region
Ensures that systems and metrics are being deployed and used appropriately across the management team
Guides and deploys the strategic direction within the area of responsibility
Works across functions to ensure metrics and procedures are used effectively
Manages the implementation of regional training programs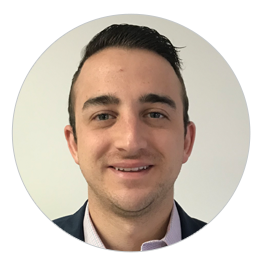 Career Journey: Chris Dracos
Account Executive III, Commercial in New South Wales
Training and Development
Dell Technologies Sales University (DTSU) is an end-to-end learning and development framework customized to help you achieve your unique career goals at all stages of your sales career. Whether you are a recent graduate or experienced sales professional, Dell Technologies Sales University will help you get up-to-speed in your role quickly, help you develop and master your role, and help you prepare for new career opportunities.
Start Your Sales Career Here
Sales Academy
Sales Academy
Sales Academy is the entry point to start your journey in technology sales with a best-in-class on boarding and training program. Start here to build amazing relationships while learning the essential skills that lead to lasting success in your sales career.
Next Gen Sales
Next Gen Sales
Next Gen Sales is an accelerated sales program that provides the business knowledge and immersive training needed for aspiring future sales leaders at Dell Technologies. Next Gen Sales is your career trajectory to a sales profession in field sales or sales management.
Come Join Our Team
We are currently hiring in our Medium Business segment within Sales in all of our regions. This area of sales allows you to form close relationships with the customers you serve and accelerates your learning of the skills that will drive you towards success throughout the rest of your career. Dell's end-to-end solutions portfolio is one of the strongest on the market and positions you for success in not only meeting your customers' needs, but exceeding their expectations. Medium Business allows you to choose from a wide variety of roles and paths to shape a career path that is the perfect fit for your unique strengths and interests. Click below to see available opportunities, or take our quiz to help determine what sales path might be good for you.
Internal Candidates: Search for Career & Development opportunities within the MyHR portal.