Specialist Sales
Starting out as a Product Specialist, you will be trained alongside Account Executives, where your career could transition into a variety of roles ranging from Data Center Sales Executive, Technical Sales Representative, or even a Data Center Sales Director role. With Dell, career growth opportunities are laid out at your fingertips. Channel your passion for driving sales and supporting powerful innovations and explore this career path today.
Specialists Roles
Product Specialist

Product Specialist provides product or BU specific expertise, primarily but not limited to Dell Technologies server, networking and storage portfolio. He/She acts as a technical resource to support the sales organization to meet and/or exceed their objectives. Product Specialist also identifies customer needs/ requirements and recommends the appropriate products and solutions. He/She must remain up-to-date on new product, technology and services offerings.

Product Specialist Responsibilities:

Responsible for selling a defined set of products and services
Provides technical advice to the inside sales teams during the sales process.
Accountable for delivering technical solutions, products, and /or services that address customer needs of varying complexity (via telephone, chat, web, or e-mail); or working with subject matter expert to address a solution of even higher complexity.
Engages with key customer contacts to negotiate deals and to assist in resolving complex issues
Remains up-to-date on new product,technology, and services offerings. Stays current on industry and vertical solutions as well
Assists in the on-going technical education and development of the broader team
Promotes and positions key strategic product and service offerings

Data Center Sales Executive

From developing brand new accounts to driving expansion across existing accounts, our Data Center Sales team transforms opportunity into action every day. Whether focusing on a geographical area, product line, industry, channel or market segment, their goal is the same: to develop relationships with the end-users of the organization and generate meaningful sales. The team is the direct line between our ground-breaking portfolio of product solutions and the desks of satisfied customers.

Data Center Sales Responsibilities:

Partners with the Direct Sales AE to grow the territory/account base to attain financial objectives
Cold-calling, generating new leads and prospecting accounts
Gathering customers' business and storage solutions requirements
Educating customers about our business solutions
Territory/account management, including account planning and storage sales forecasting
Leads storage sales process and utilizes all available resources to manage accounts
Communicates Dell Technologies' s unique value to customers

Data Center Sales Director

Oversees field based individual contributors and/or managers & is responsible for new account development and/or expanding existing accounts within an established geographic territory/storage product line. May also be allocated a particular channel or market segment.

Regional Sales Responsibilities:

Manages a team of individual Data Center Sales Executives or managers.
Identifies individual account strengths and weaknesses and implement appropriate action plans.
Designs, and deliver responses to ad-hoc training requirements as requests arise.
Identifies and influence customer key decision makers.
Qualifies customer needs, profile and develop customer account strategies.
Develops and or expand existing accounts within an established geographic territory
Designs datacenter and storage solutions that meet the required customer needs
Drives sales team to achieve business results through mentorship, coaching, development, establishing goals and leadership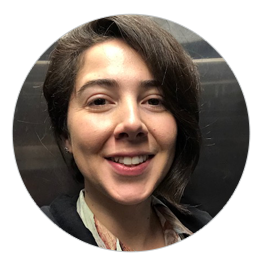 Career Journey: Michelle Malouf
Data Center Sales Executive , Medium Business Accounts , Austin | San Antonio
Training and Development
Dell Technologies Sales University (DTSU) is an end-to-end learning and development framework customized to help you achieve your unique career goals at all stages of your sales career. Whether you are a recent graduate or experienced sales professional, Dell Technologies Sales University will help you get up-to-speed in your role quickly, help you develop and master your role, and help you prepare for new career opportunities.
Start Your Sales Career Here
Sales Academy
Sales Academy
Sales Academy is the entry point to start your journey in technology sales with a best-in-class on boarding and training program. Start here to build amazing relationships while learning the essential skills that lead to lasting success in your sales career.
Next Gen Sales
Next Gen Sales
Next Gen Sales is an accelerated sales program that provides the business knowledge and immersive training needed for aspiring future sales leaders at Dell Technologies. Next Gen Sales is your career trajectory to a sales profession in field sales or sales management.
Come Join Our Team
We are currently hiring in our Medium Business segment within Sales in all of our regions. This area of sales allows you to form close relationships with the customers you serve and accelerates your learning of the skills that will drive you towards success throughout the rest of your career. Dell's end-to-end solutions portfolio is one of the strongest on the market and positions you for success in not only meeting your customers' needs, but exceeding their expectations. Medium Business allows you to choose from a wide variety of roles and paths to shape a career path that is the perfect fit for your unique strengths and interests. Click below to see available opportunities, or take our quiz to help determine what sales path might be good for you.
Internal Candidates: Search for Career & Development opportunities within the MyHR portal.