Liderando o futuro da transformação digital
Somos um time que entrega transformação digital para a Dell Technologies e clientes. E estamos contratando!
Ao juntar-se à Dell Technologies Digital, você será parte de um time que trabalha para valorizar nossos produtos e soluções para clientes, parceiros e funcionários.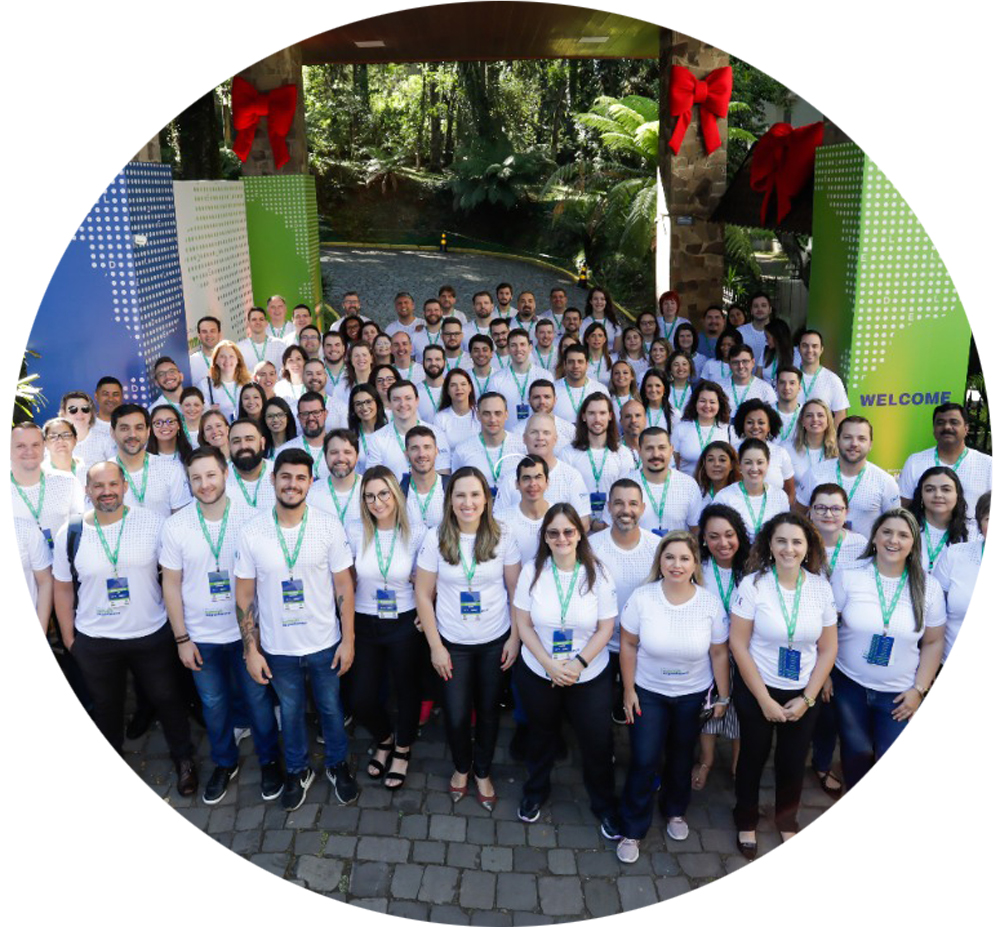 Por que fazer parte dessa equipe?

O time Digital da Dell Technologies representa o tradicional mundo de TI de uma maneira não tão convencional. Nós inspiramos inovação através do Caminho Digital Dell Technologies – transformando pessoas, processos e tecnologias para viabilizar um novo mundo digital.

Pessoas Desenvolvedoras de Software, Pessoas Arquitetas, Designers de Produto e Gerentes de Produto, exploram as diversas oportunidades que o Caminho Digital Dell proporciona.

Nós estamos à sua espera.
Tecnologia de Ponta
Desenvolvimento de Carreira
Qualidade de Vida

Na Dell, a área Digital é responsável pelo design, desenvolvimento, testes, infraestrutura e suporte dos nossos produtos e sistemas, explorando um mix variado de tecnologias, ferramentas e metodologias.

Com uma equipe altamente qualificada, trabalhamos em conjunto com as áreas de negócio para criar e implantar software de maneira ágil e frequente.

A Dell oferece para todos os seus colaboradores - independente do momento de carreira que o profissional se encontra - diversos canais com foco em desenvimento de carreira tais como treinamentos técnicos presenciais, hackathons, plataformas de ensino digitais e também programas de longa duração para desenvovimento de habilidades interpessoais!

Na área Digital da Dell, nós entendemos a importância do equilíbrio entre trabalho e vida pessoal e com isso propiciamos aos nossos colaboradores a flexibilidade necessária, seja com o trabalho remoto por alguns dias na semana ou ainda com horário de jornada de trabalho flexível.

Saiba Mais
Saiba Mais
Saiba Mais
Diversidade e inclusão

Nosso objetivo é garantir que a Dell Technologies Brasil seja um destino atraente para todos, onde os membros da equipe se sintam valorizados, engajados e inspirados para fazer seu melhor trabalho.


Para reforçar isso, a Dell Technologies Brasil possui Grupos de Afinidade para Funcionários, conhecidos como ERGs (Employee Resource Group) e no Brasil temos diversos grupos que são formado pelos próprios colaboradores de maneira voluntária, com foco em LGBT (Pride), mulheres (Women in Action), negros (Black Networking Alliance), pessoas com deficiência (True Ability), meio-ambiente(Planet), gerações (GenNext), serviços junto a comunidade (CSR) e gamers (The Guild).
Conheça nossa equipe.

Essas são algumas das razões pelas quais os membros da nossa equipe acreditam que a Dell Technologies Digital é o lugar ideal para iniciar, desenvolver e expandir sua carreira.
Adoro trabalhar na Dell Technologies Digital porque é onde eu posso ter desenvolvimento pessoal e profissional, alinhado com meus principais valores: respeito, colaboração e diversidade.

Lilyan, Gerente sênior

Fazer parte da Dell Technologies Digital significa fazer parte de uma grande comunidade, onde você está conectado a tantas pessoas diferentes e cresce profissionalmente e pessoalmente devido aos desafios do dia-a-dia.

Arthur, Desenvolvedor de software
#LifeAtDell
Aqui há espaço para trabalhar, inovar e se divertir.

Somos uma grande comunidade apaixonada por tecnologia, onde você terá a oportunidade de conhecer uma rede de profissionais e mentores para expandir sua carreira. Se você está pronto para fazer parte de nossa equipe, estamos esperando por você.
Be The First To See New Opportunities
Join Our Talent Network
Sign up, stay connected and get opportunities that match your skills sent right to your inbox.